We provide a unbeatable man with a van service, no job is too big or small. Weather its for single item collections in Norwich, long distance deliveries to Scotland, house moves local or nationwide, student moves, pianos or even motorbikes. If it fits in the van and isn't hazardous we will move it with great care and attention.
We have bungee cords, ratchet straps and padded blankets a plenty to keep your goods safe.
We also have piano wheels, motorbike ramps, front wheel chocks and handlebar tie downs to move your motorbikes and pianos safely.
we also do house moves, office relocation's, man with a van for single item collections or long distance deliveries, no job is too big or small.
We can work any time going anywhere in the UK 24/7.
We have well over a hundred 5 star reviews on our Facebook page, The Transporter Norwich.
If your items are outside of Norwich please contact for a quote
Moves in Norwich with one panel van are £50 per hour two men.
moves in norwich with the big low loader are £65 per hour two men
Moves in Norwich with two panel vans are £85 per hour 3 men.
Moves in Norwich with a panel and low loader are £100 per hour 3 men.
moves in norwich with all three vans are £150 per hour 5 men
(minimum charge 2 hours)
For jobs outside of norwich
We are based in Norwich (NR3) we don't mind traveling elsewhere to move things if you have no one local to do it.
But travel from NR3 and back to NR3 must be added on top of the job.
for instance, we can drive to Lowestoft to do 2 hours work, but our staff need paying for the 4 hours it takes, as its a hour drive each way plus fuel.
If your move is long distance and you would like a quick quote?
You can text (fastest response) or email the postcodes and a rough idea of how much you are moving.
Plus access conditions or how long you estimate loading and unloading would take. And we will respond as soon a possible.
The average 1-2 bed flat in Norwich takes 1-4 hours, (one van load)
The average 2-3 bed house in Norwich takes 2-6 hours, (one to two van loads)
The average 4-6 bed house in Norwich takes 4-12 hours. (one to four van loads)
(Flat pack nightmares in need of our attention will add extra time)
Please have a look at our tips for moving section for money saving advice.
Prices are all inclusive with no hidden fees.
Fully insured with haulage for hire and reward.
Public liability insurance up to one million pounds.
💳Card or cash payments taken💷
For the quickest response please call or text.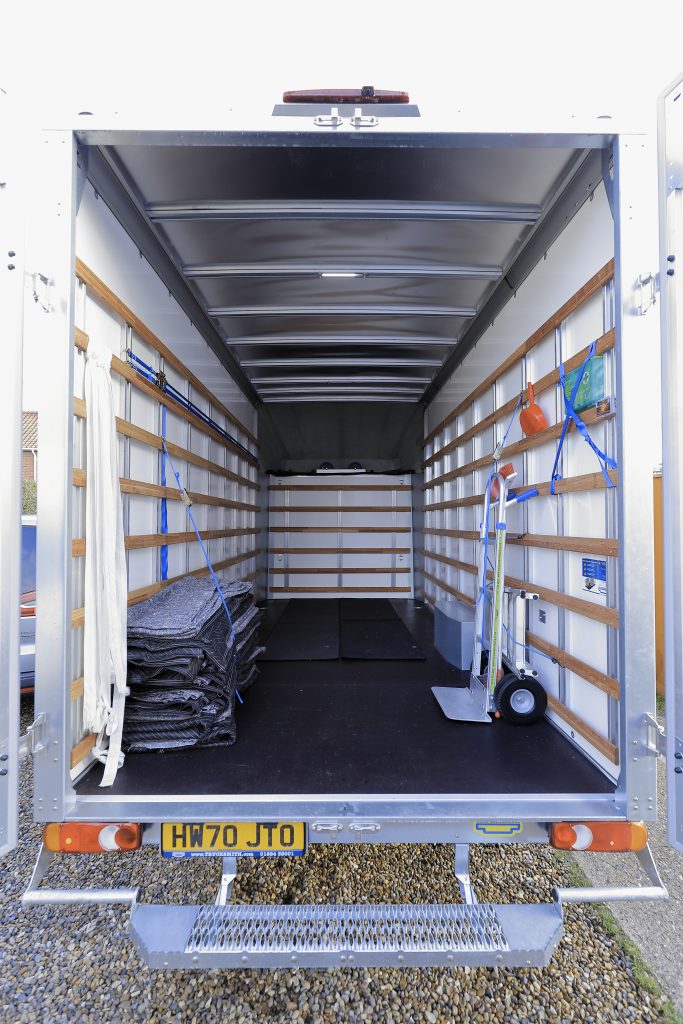 NR1 NORWICH Thorpe Hamlet
NR2 NORWICH Eaton
NR3 NORWICH Upper Hellesdon, New Catton
NR4 NORWICH Cringleford, Colney, Keswick
NR5 NORWICH Bowthorpe, Costessey
NR6 NORWICH Old Catton, Hellesdon
NR7 NORWICH Sprowston, Thorpe St. Andrew, Heartsease
NR8 NORWICH Drayton, Taverham, Ringland
NR9 NORWICH Barford, Bawburgh, Hethersett, Honingham, Lenwade, Little Melton, Lyng, Marlingford and Colton, Weston Longville
NR10 NORWICH Pettywell, Reepham, Hevingham, Stratton Strawless, Horsham St Faith
NR11 NORWICH Alby with Thwaite, Aldborough, Aylmerton, Aylsham, Banningham, Blickling, East Beckham, Little Barningham,
NR12 NORWICH Bacton, Brumstead, Coltishall, East Ruston, Hickling, Ingham, Lessingham, Sloley, Stalham, Tunstead, Wroxham Hanworth, North Barningham, Roughton, Felbrigg, Gimingham, Ingworth, Matlask, Mundesley, Southrepps, Wickmere
NR13 NORWICH Acle, Brundall, Reedham, Rackheath, Salhouse
NR14 NORWICH Loddon, Poringland, Trowse, Haddiscoe
NR15 NORWICH Long Stratton
NR16 NORWICH Larling
NR17 ATTLEBOROUGH Little & Great Ellingham
NR18 WYMONDHAM
NR19 DEREHAM
NR20 DEREHAM Bawdeswell, Bylaugh, Elsing, Foxley, Foulsham, Gressenhall, Guestwick, Hockering, Mattishall, Whissonsett, Nethergate, North Elmham, Swanton Morley, Themelthorpe
NR21 FAKENHAM Barsham, Binham, Fakenham, Fulmodeston, South Raynham, East Raynham, West Raynham, Hempton, Helhoughton, Hindringham, Gunthorpe, Tatterford, Toftrees
NR22 WALSINGHAM Walsingham, Houghton St Giles, North Barsham
NR23 WELLS-NEXT-THE-SEA Quarles, Warham, Wells-next-the-Sea, Wighton
NR24 MELTON CONSTABLE Stody, Briston, Briningham, Brinton, Edgefield, Sharrington, Melton Constable, Plumstead, Swanton Novers
NR25 HOLT Kelling, Baconsthorpe, Blakeney, Bodham, Cley next the Sea, Edgfield, Hempstead, High Kelling, Hunworth Langham, Letheringsett, Glandford, Weybourne, West Beckham, Salthouse
NR26 SHERINGHAM Beeston Regis, West Runton, Upper Sheringham
NR27 CROMER Cromer, East Runton, Frogshall, Trimingham, Northrepps, Overstrand
NR28 NORTH WALSHAM Antingham, Crostwight, Honing, Knapton, Paston, Ridlington
NR29 GREAT YARMOUTH Hemsby, Rollesby
NR30 GREAT YARMOUTH Caister-on-Sea, West Caister
NR31 GREAT YARMOUTH Gorleston, Bradwell
NR32 LOWESTOFT North
NR33 LOWESTOFT South
NR34 BECCLES Beccles, Worlingham
NR35 BUNGAY Bungay, Topcroft, FlixtonNR1 NORWICH Thorpe Hamlet
NR2 NORWICH Eaton
NR3 NORWICH Upper Hellesdon, New Catton
NR4 NORWICH Cringleford, Colney, Keswick
NR5 NORWICH Bowthorpe, Costessey
NR6 NORWICH Old Catton, Hellesdon
NR7 NORWICH Sprowston, Thorpe St. Andrew, Heartsease
NR8 NORWICH Drayton, Taverham, Ringland
NR9 NORWICH Barford, Bawburgh, Hethersett, Honingham, Lenwade, Little Melton, Lyng, Marlingford and Colton, Weston Longville
NR10 NORWICH Pettywell, Reepham, Hevingham, Stratton Strawless, Horsham St Faith
NR11 NORWICH Alby with Thwaite, Aldborough, Aylmerton, Aylsham, Banningham, Blickling, East Beckham, Little Barningham,
NR12 NORWICH Bacton, Brumstead, Coltishall, East Ruston, Hickling, Ingham, Lessingham, Sloley, Stalham, Tunstead, Wroxham Hanworth, North Barningham, Roughton, Felbrigg, Gimingham, Ingworth, Matlask, Mundesley, Southrepps, Wickmere
NR13 NORWICH Acle, Brundall, Reedham, Rackheath, Salhouse
NR14 NORWICH Loddon, Poringland, Trowse, Haddiscoe
NR15 NORWICH Long Stratton
NR16 NORWICH Larling
NR17 ATTLEBOROUGH Little & Great Ellingham
NR18 WYMONDHAM
NR19 DEREHAM
NR20 DEREHAM Bawdeswell, Bylaugh, Elsing, Foxley, Foulsham, Gressenhall, Guestwick, Hockering, Mattishall, Whissonsett, Nethergate, North Elmham, Swanton Morley, Themelthorpe
NR21 FAKENHAM Barsham, Binham, Fakenham, Fulmodeston, South Raynham, East Raynham, West Raynham, Hempton, Helhoughton, Hindringham, Gunthorpe, Tatterford, Toftrees
NR22 WALSINGHAM Walsingham, Houghton St Giles, North Barsham
NR23 WELLS-NEXT-THE-SEA Quarles, Warham, Wells-next-the-Sea, Wighton
NR24 MELTON CONSTABLE Stody, Briston, Briningham, Brinton, Edgefield, Sharrington, Melton Constable, Plumstead, Swanton Novers
NR25 HOLT Kelling, Baconsthorpe, Blakeney, Bodham, Cley next the Sea, Edgfield, Hempstead, High Kelling, Hunworth Langham, Letheringsett, Glandford, Weybourne, West Beckham, Salthouse
NR26 SHERINGHAM Beeston Regis, West Runton, Upper Sheringham
NR27 CROMER Cromer, East Runton, Frogshall, Trimingham, Northrepps, Overstrand
NR28 NORTH WALSHAM Antingham, Crostwight, Honing, Knapton, Paston, Ridlington
NR29 GREAT YARMOUTH Hemsby, Rollesby
NR30 GREAT YARMOUTH Caister-on-Sea, West Caister
NR31 GREAT YARMOUTH Gorleston, Bradwell
NR32 LOWESTOFT North
NR33 LOWESTOFT South
NR34 BECCLES Beccles, Worlingham
NR35 BUNGAY Bungay, Topcroft, Flixton