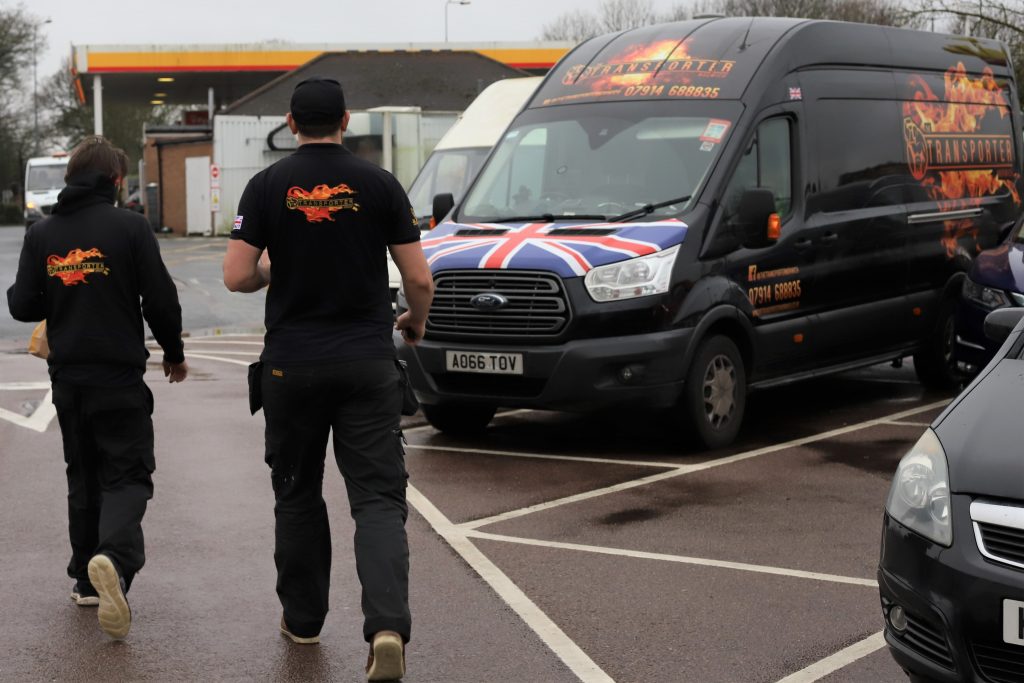 For households that need a trusted removal firm in Watton IP25 and the surrounding areas look no further than the Transporter Norwich. we specialise in moving houses locally, nationwide and even internationally.
We don't just have moving vans, we are experts in home furniture removal able to take apart and put back together wardrobes, tables, units, cabinets and sofas.  Heavy items are no problem, all our staff are gym trained and ready to lift anything you need moving, without scraping walls or door frames.
For the quickest response to enquiries please call/text 07914688835
Or message my page www.facebook.com/thetransporternorwich
Moves in Watton with one van are £50 per hour two men.
Moves in Watton with two vans are £85 per hour 3 men.
The average 1-2 bed flat in Watton takes 1-4 hours, (one van load)
The average 2-3 bed house in Watton takes 2-6 hours, (one to two van loads)
The average 4-6 bed house in Watton takes 4-12 hours. (one to four van loads)
(minimum charge within Watton 4 hours)
Please have a look at our tips for moving section on our website for money saving advice.
http://www.thetransporternorwich.co.uk/removal-company/ tips for moving
If your move is long distance and you would like a quick quote?
Text the postcodes and a rough idea of how much you are moving.
Plus access conditions or how long you estimate loading and unloading would take, we will respond as soon as possible.
We can recommend the best local storage company units and help you get the most out of them with our tetris superpowers 😉
Compare removal companies in Watton IP25, you will find us to be the most trusted, reliable and fair priced.
Watton is a market townin the district of Breckland within the English county of Norfolk. The A1075Dereham–Thetford road and the B1108 Brandon–Norwich Road meet at a crossroads here, where the town developed, about 25 miles (40 km) west of Norwich.
The civil parish covers an area of 7.2 km2(2.8 sq mi) with about 6,800 inhabitants in 3,000 households,[2]increasing to a population of 7,202 in 3,226 at the 2011 Census. The Domesday Book records that Watton (or Wadetuna) featured a church, manor house and Anglo-Saxonsettlement.
In 1984 Watton was twinned with the Lower Rhine (Niederrhein) town of Weeze, Germany, with the subsequent twinning charter being formally signed in 1987.[3]
A market is held every Wednesday, between 9.00am and 1.00pm, although stalls are often kept open on the high street well after this time. Like many Norfolk markets, Watton market always has a wide variety of fresh sea produce available, usually caught the previous day. It often has available such regional delicacies as samphire and fresh water crayfish. The Lord of Watton Hall, John de Vaux, obtained a charter for a market to be held on Fridays. But, the people of nearby Saham Toney complained to the King that the market was harming their own held on the same day. Their complaints were upheld and the charter was withdrawn.
John de Vaux conveyed the manor to his brother Oliver, who was evidently on better terms with the King since he immediately obtained a new charter for a Wednesday market. The market centred on Market Square in front of Wayland Hall, and as it grew it spread westwards along High Street. A market cross stood in the square supported by eight oak pillars. This cross was demolished in 1820 and replaced by a milestone showing the distances to neighbouring towns.[4]
Wayland Wood
[
edit
]
The nearby Wayland Wood is the setting of the old English ballad "Babes in the Wood". First published in 1595, it tells the tale of two Norfolk children abandoned and left to die in the woods by their uncle. The legend is also depicted on the town sign, which occupies a prominent position in High Street in front of the clock tower.
Wayland wood is a popular dog walking and relaxation spot (although dogs are banned, this rule is unenforced). The wood is now a nature reserve owned by the Norfolk Wildlife Trust.
The clock tower of Watton was built in 1679 by Christopher Hey, a wealthy mercer. The tower was built to hold a fire warning bell following the 'Great Fire of Watton' that destroyed more than sixty properties in 1674.[5] This early warning bell, known as 'Ting-Tang,' is hung in an ornate cupola on top of the tower.[4] The brick tower was rendered with cement and a new clock, donated by a local citizen, was installed in 1827. To commemorate the silver jubilee of King George V and Queen Mary in 1935, a new clock face was installed.
The clock is still working in the 21st century. The building is now home to a tourist and local information centre.
Watton hosted a large RAF station for many years, namely RAF Watton, which stimulated the town's economy. After the Second World War and later changes, the RAF station was used as a Transport Command airfield and as a radar station, as well as providing housing for many RAF personnel and their families.[6] Most of the station has been developed as part of the Blenheim Grange housing estate. The runway is being returned to agricultural land. Part of the old military land was developed as Wayland Prison.
Before housing construction, the base was used by the USAF from the nearby RAF Mildenhall for training, using C130s for refuelling exercises and parachute training. It was also part of the Stanford Training Area (STANTA) and used for army training purposes.
Wayland Show
[
edit
]
The annual Wayland Show is one of Norfolk's oldest agricultural events, having been held for more than 140 years. Held on the first Sunday in August, the show attracts crowds of more than 5,000 people[7] to see displays of livestock; cattle, pigs, sheep and fur & feather and the many marquees and trade stands. The event also features displays of classic cars, vintage tractors, gun dogs, falconry and horse and carriagerides, and many equestrian events. It is held at the western side of Watton, with the show ground being accessed off Brandon Road.
Watton's Sports Centre was built in three separate stages between 1973 and 1984. The first stage was officially opened by Sir Edmund Bacon, Lord Lieutenant of Norfolk in 1974, and consisted of a main games hall, bar area, committee rooms, changing rooms and a car park. The second stage contained two squash courts and a meeting room and was opened by the chairman of the National Playing Fields Association in 1976. The third phase was completed in 1983 using profits generated from stages one and two and provided facilities for five-a-side football, cricket nets, badminton and basketball. The centre is home to Watton United F.C., who play in Division Four of the Anglian Combination.
https://creativecommons.org/licenses/by-sa/3.0/