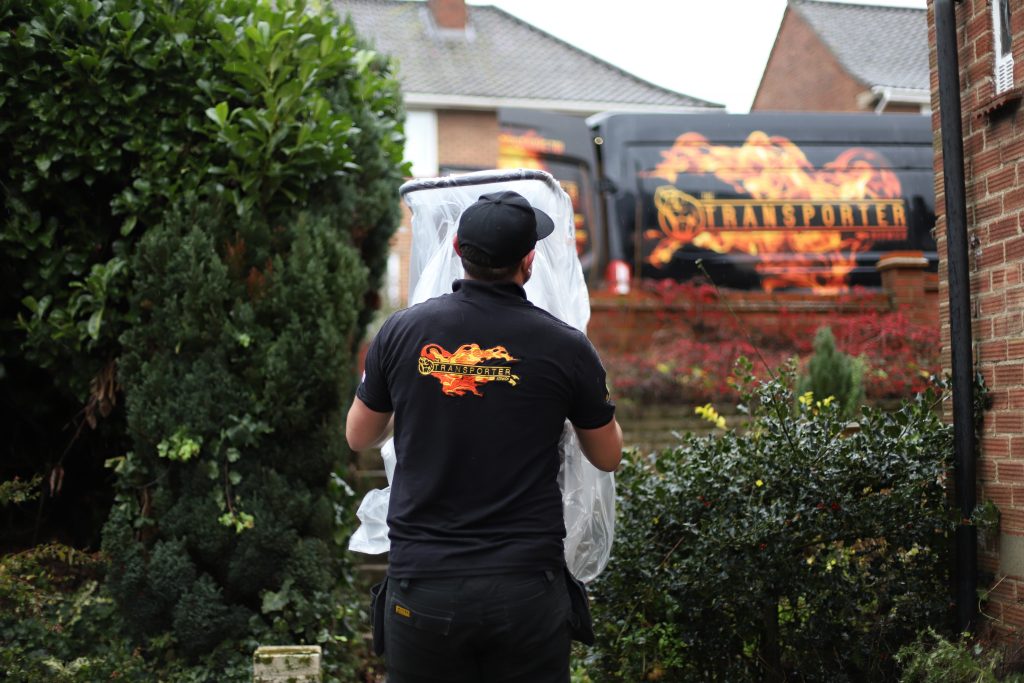 For households that need a trusted removal firm in Ludham NR29 and the surrounding areas look no further than the Transporter Norwich. we specialise in moving houses locally, nationwide and even internationally.
We don't just have moving vans, we are experts in home furniture removal able to take apart and put back together wardrobes, tables, units, cabinets and sofas.  Heavy items are no problem, all our staff are gym trained and ready to lift anything you need moving, without scraping walls or door frames.
For the quickest response to enquiries please call/text 07914688835
Or message my page www.facebook.com/thetransporternorwich
Moves in Ludham with one van are £50 per hour two men.
Moves in Ludham with two vans are £85 per hour 3 men.
The average 1-2 bed flat in Ludham takes 1-4 hours, (one van load)
The average 2-3 bed house in Ludham takes 2-6 hours, (one to two van loads)
The average 4-6 bed house in Ludham takes 4-12 hours. (one to four van loads)
(minimum charge within Ludham 4 hours)
Please have a look at our tips for moving section on our website for money saving advice.
http://www.thetransporternorwich.co.uk/removal-company/ tips for moving
If your move is long distance and you would like a quick quote?
Text the postcodes and a rough idea of how much you are moving.
Plus access conditions or how long you estimate loading and unloading would take, we will respond as soon as possible.
We can recommend the best local storage company units and help you get the most out of them with our tetris superpowers 😉
Compare removal companies in Ludham NR29, you will find us to be the most trusted, reliable and fair priced.
Ludham is a village and civil parish in the English county of Norfolk, in the Norfolk Broads, at the end of a dyke leading to Womack Water and flowing into the River Thurne. It lies 1.5 miles (2.4 km) to the East of Ludham Bridge, which is on the River Ant. It covers an area of 12.18 km2 (4.70 sq mi) and had a population of 1,301 in 582 households at the 2001 census,[1] the population reducing to 1,278 at the 2011 census.[2] For the purposes of local government, it falls within the district of North Norfolk.
It is part of the Ludham – Potter Heigham NNR, a national nature reserve.
The village gave its name to a Ham class minesweeper, HMS Ludham and also, in geology, to an age/stage (the Ludhamian) in the British regional subdivision of the Pleistocene Series/Epoch. It also effectively gives its name to the preceding age/underlying stage known as the Pre-Ludhamian.[3][4]
RAF Ludham
[
edit
]
The airfield at Ludham was built by Richard Costain Ltd and became operational in November 1941 as a second satellite for the main fighter station at Coltishall sited north of Norwich, three tarmac-covered concrete runways and ancillary buildings being built on the land which had belonged to Fritton Farm. A total of ten RAF fighter squadrons (eight flying various marks of Supermarine Spitfire, and two flying the Hawker Typhoon 1b) were based here between December 1941 and July 1945.
Fighter duties from Ludham were fairly regular and generally coastal and convoy patrols of little note, but the results of one sortie on 28 January 1943 by No. 167 Squadron, whose Spitfires were scrambled to intercept and shoot down a German Ju 88 that was harassing shipping off the East coast, was witnessed by HM The King and Queen Elizabeth, who happened to be visiting the station that afternoon.
Although allocated to the USAF as Station 177 in August 1943 no American units were based there and, after an uneventful period of little or no activity, on 24 August 1944 it was transferred from No. 12 Group RAF to the Admiralty and occupied by the Mobile Naval Airfields Organisation.
Ludham was then commissioned as HMS Flycatcher, RNAS Ludham on 4 September 1944 under the command of the Senior Officer Mobile Naval Airfields Organisation. At Ludham the MNAO assembled and despatched the first five Mobile Naval Air Bases (MONAB) and one "Transportable Aircraft Maintenance Yard" (TAMY). In February 1945 HMS Flycatcher moved from Ludham to RAF Middle Wallop in Hampshire as this location was more advantageous to shipping the assembled units to the Far East.
The RAF then took back control of Ludham, when some limited detachments by fighter squadrons took place, but the site was eventually closed down in 1946. By 1961 the land had been re-acquired by local farmers with various buildings still remaining around the perimeter and, although most of the airfield site has returned to agriculture, a small portion of the East-West runway is still used for private flying.[5]
Film location
[
edit
]
Ludham was one of the film locations for the 1954 movie Conflict of Wings starring John Gregson and Muriel Pavlow. Adapted from the novel by Don Sharp, the story takes place in a Norfolk country village where the locals decide to fight against a proposal to build a rocket range on a bird sanctuary.[6]
Filming took place in the village centre, and shows many buildings and features (including the Bakers Arms pub and the very narrow main road through the village) which no longer exist.
A photograph showing filming and more information about Ludham can be accessed at the Ludham Community Archive website http://www.ludhamarchive.org.uk/nita.htm
https://creativecommons.org/licenses/by-sa/3.0/