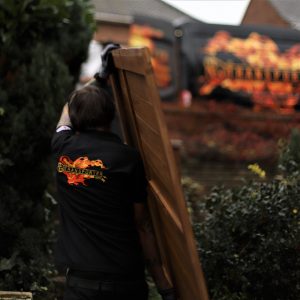 For households that need a trusted removal firm in Hethersett Nr9 and the surrounding areas look no further than the Transporter Norwich. we specialise in moving houses locally, nationwide and even internationally.
We don't just have moving vans, we are experts in home furniture removal able to take apart and put back together wardrobes, tables, units, cabinets and sofas.  Heavy items are no problem, all our staff are gym trained and ready to lift anything you need moving, without scraping walls or door frames.
For the quickest response to enquiries please call/text 07914688835
Or message my page www.facebook.com/thetransporternorwich
Moves in NR9 Hethersett, Hingham, Easton with one van are £50 per hour two men.
Moves in NR9 Hethersett, Hingham, Easton with two vans are £85 per hour 3 men.
The average 1-2 bed flat in takes 1-4 hours, (one van load)
The average 2-3 bed house in takes 2-6 hours, (one to two van loads)
The average 4-6 bed house in takes 4-12 hours. (one to four van loads)
(minimum charge within NR9 Hethersett, Hingham, Easton 2 hours)
Please have a look at our tips for moving section on our website for money saving advice.
http://www.thetransporternorwich.co.uk/removal-company/ tips for moving
If your move is long distance and you would like a quick quote?
Text the postcodes and a rough idea of how much you are moving.
Plus access conditions or how long you estimate loading and unloading would take, we will respond as soon as possible.
We can recommend the best local storage company units and help you get the most out of them with our tetris superpowers 😉
Compare removal companies in NR9 Hethersett, Hingham, Easton, you will find us to be the most trusted, reliable and fair priced.